Crochet For Charity
BJ's Pet Projects are, well, projects that fundraise for my "pet projects," one of which is the no-kill animal shelter in Long Beach, Washington.  When I lived in the area, I served on the Board of Directors for this powerhouse of a little animal rescue and my daughter still works with the shelter very closely.
I have been involved in charitable work my entire life.  My parents got me started with helping neighbors and being involved with church, school and community activities.   I grew up in a small community within a large city in Washington State, the oldest of five. Having a stay-at-home mother, I learned as a very young child that the most important thing we can do to give back to our community. She taught me, by example, that volunteering provides people with a sense of fulfillment and that the efforts we make are valued and make a positive impact many times over. We see tangible proof that we have helped make a difference.
Why do I crochet (as opposed to giving time to other types of fundraising)?  During the past years, while I lived in Long Beach Washington, I was involved with many of the fundraisers that have helped support the community and the shelter.  I enjoyed each and every one of the activities. Since I moved to southern California, being an active volunteer is not possible.  I want to support the Long Beach community, the no-kill animal shelter and my daughter and friends who work so hard to keep Long Beach a tourist community that families enjoy.  I do this by crocheting and sewing items for sale to benefit the shelter through Bj's Pet Projects, as well as, crocheting Holiday Stockings for the Rotary "Shop with a Cop" program that benefits "at risk" kids and sewing and crocheting items for other fundraisers when I am asked. Actively doing something, rather than writing a check" makes me feel more involved.
One of my current pet projects is to crochet a couple dozen Christmas stockings for a Rotary Club sponsoring Shop With A Cop, an annual activity that gives kids in need of early, positive life experience with law enforcement a cop buddy for a day of breakfast and holiday shopping.  The kids made grateful comments about never having had a stocking before and organizers were sad that these kids' first and only stocking was from a dollar store.  Now, we all feel good about the kids receiving hand-crocheted Christmas stockings filled with goodies!
I am grateful to the people who purchase handmade goods through this site.  You help me keep my arthritic fingers nimble, you help me support my pet causes, and you are giving back yourselves.  It's a win-win-win!
– BJ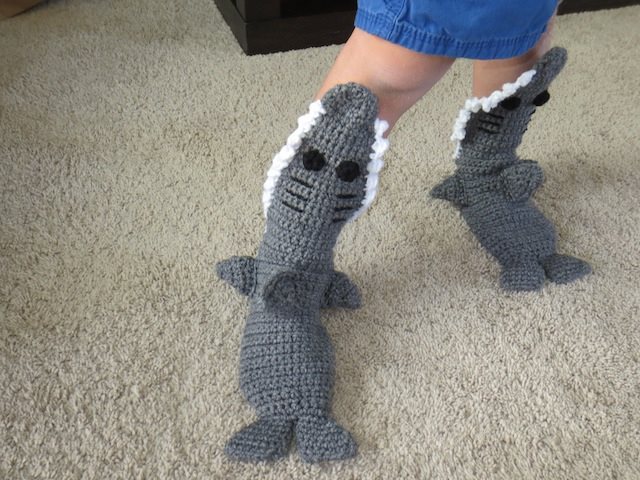 Shark Attack!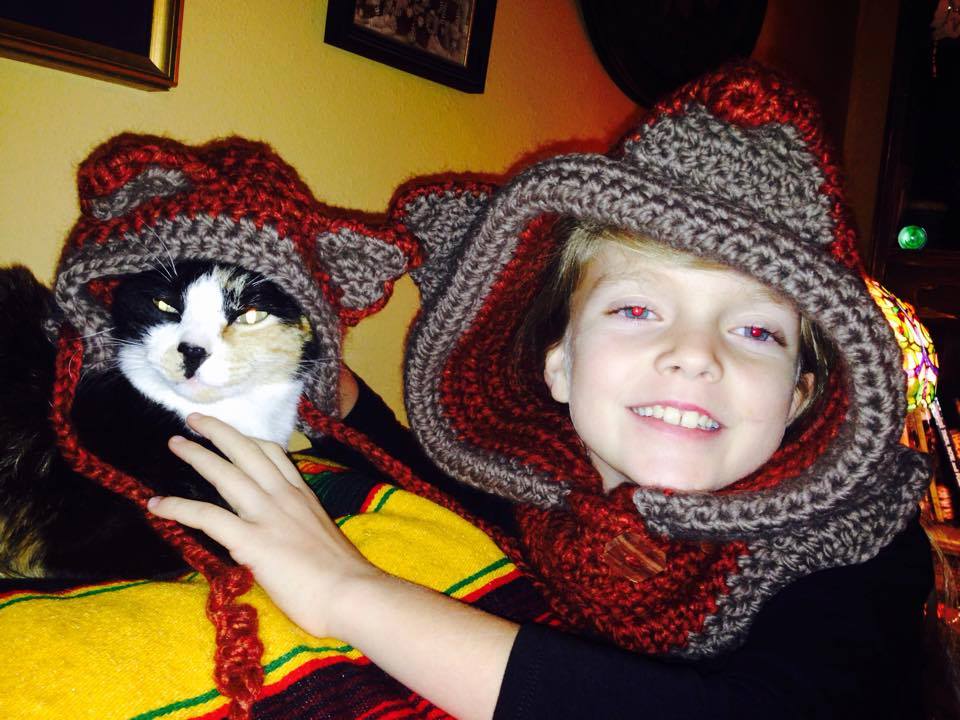 A Pair of Foxes
Monster Child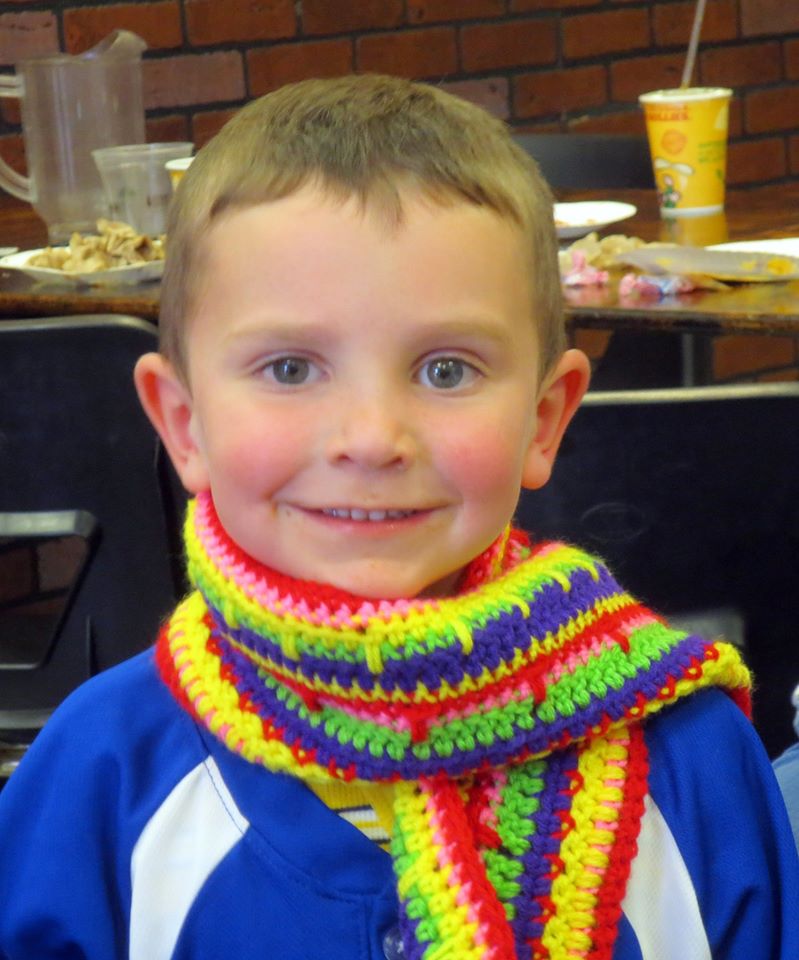 Gifts for Happy Kids!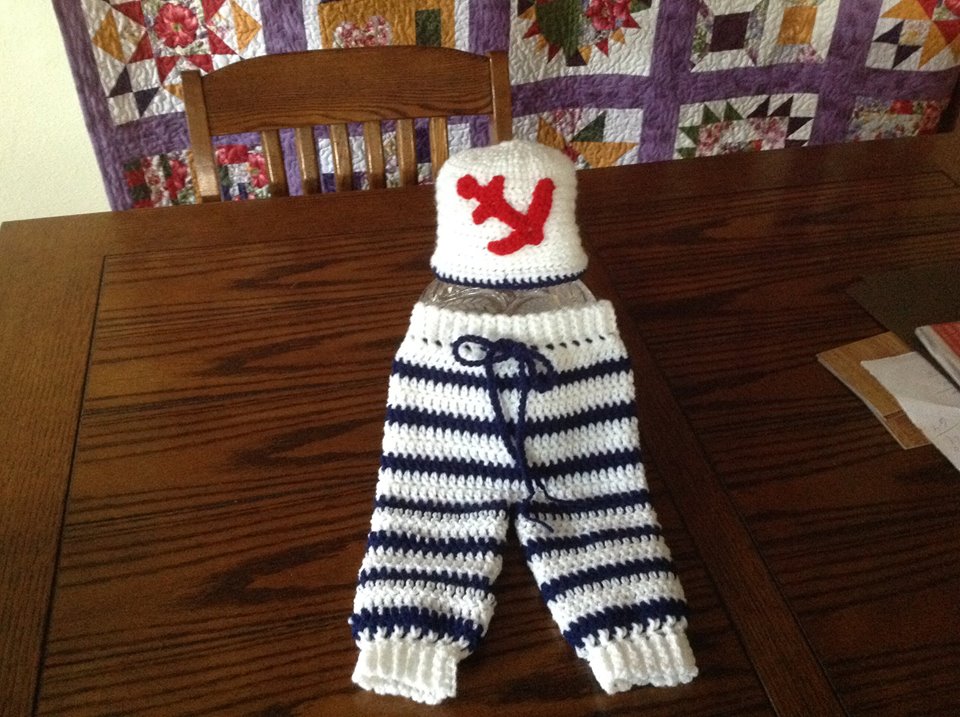 Photo Prop Baby Outfits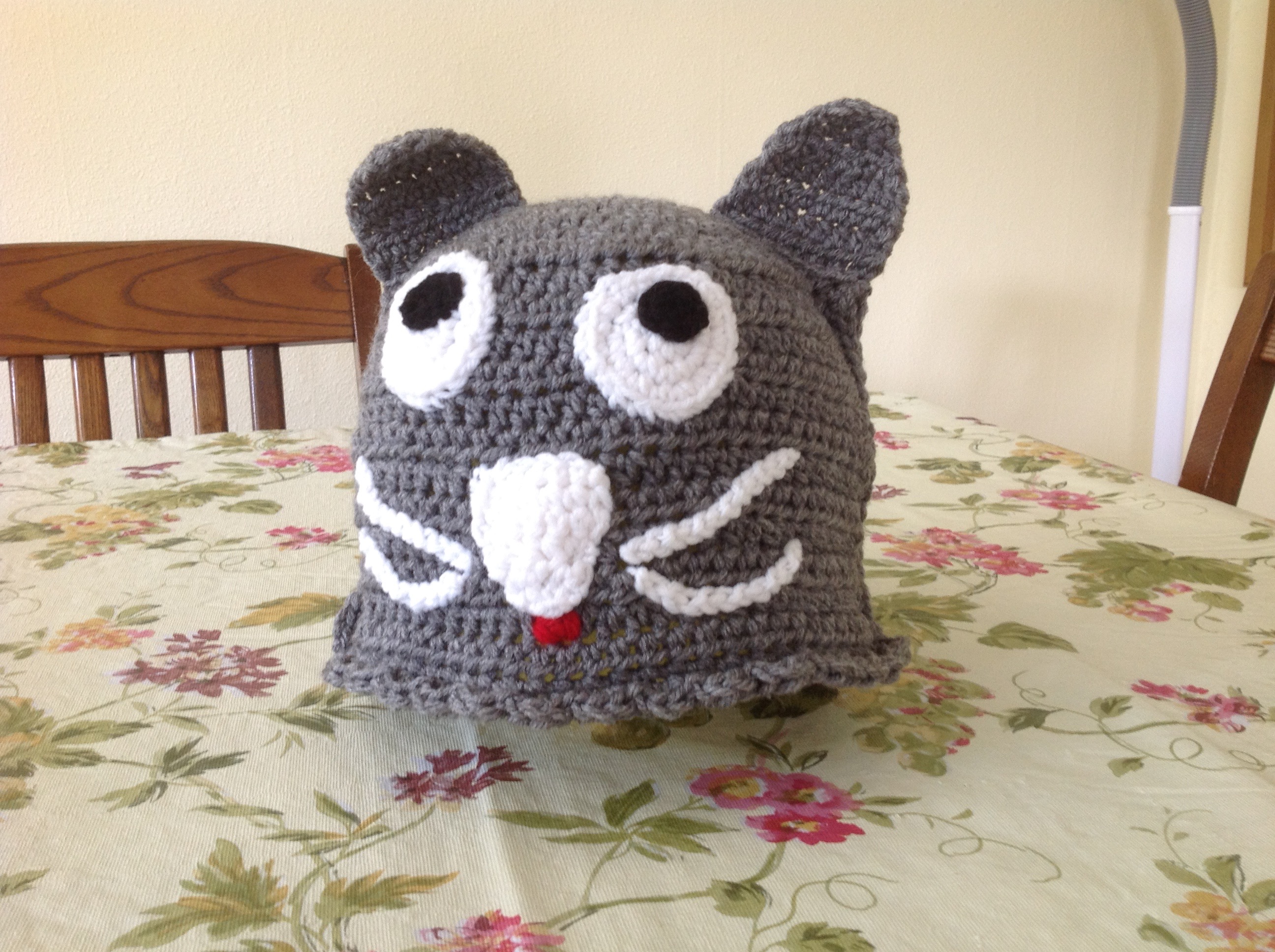 Tea Time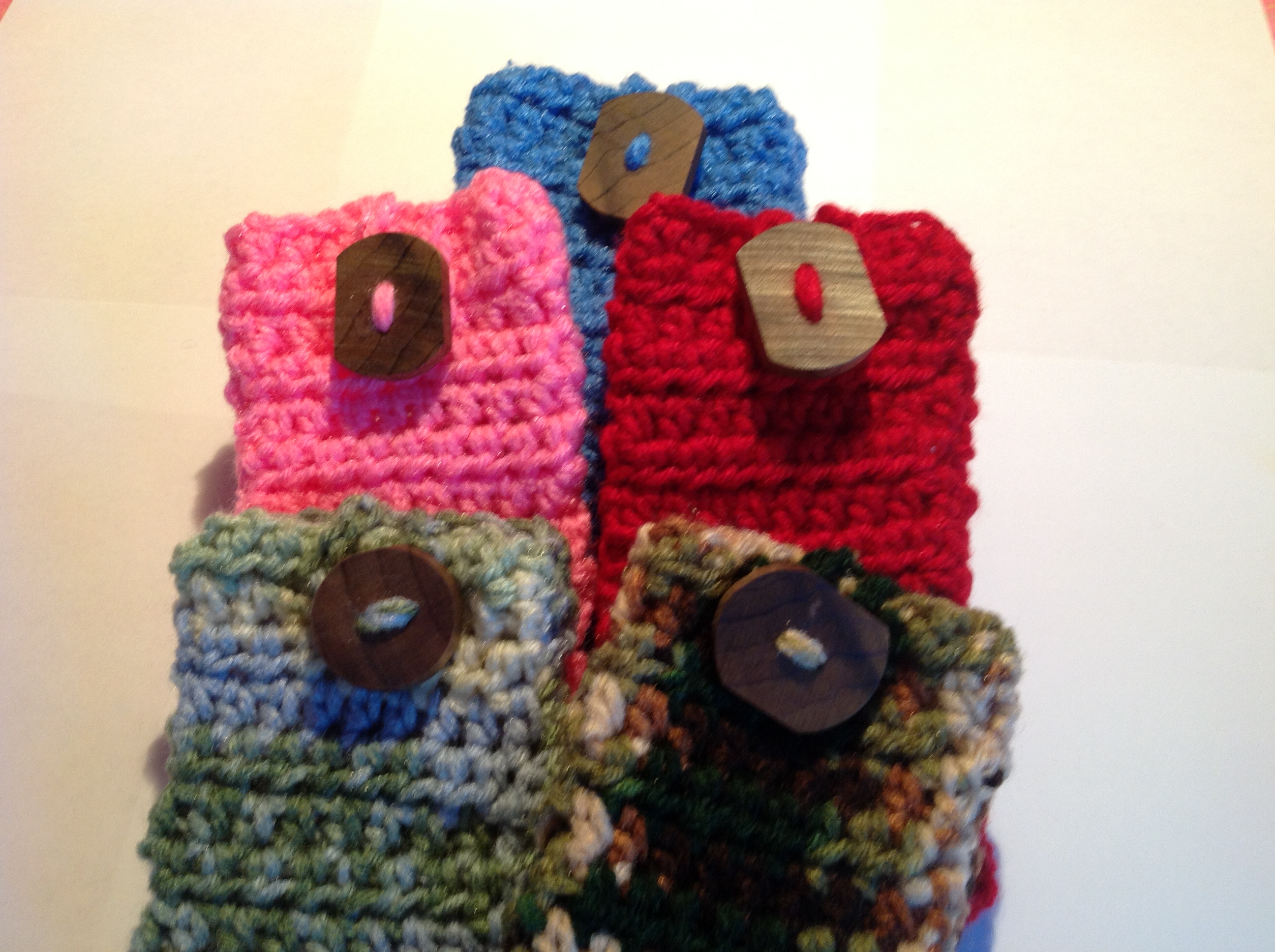 Phone Cases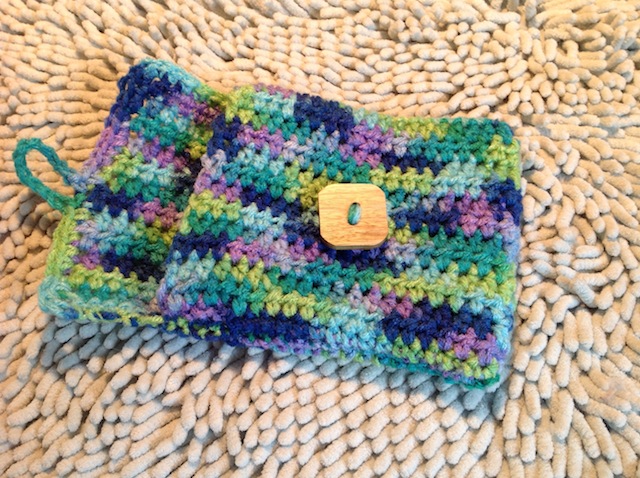 Little Ditty Bags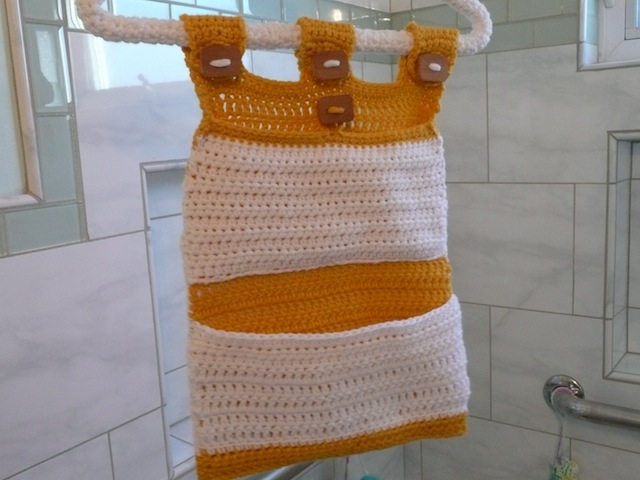 Hang Accessories With An Outfit!
Custom Crab Pot Hat
We had Bonnie crochet a cat bed for our 18 year old kitty, Zooey. It is now one of Zooey's favorite objects in the apartment; she loves it. Often she'll choose it over sitting on our laps. The craftsmanship is beautiful as always; very well made. Thank you, Bonnie!
Bonus! It also doubles as a great cover to protect her from getting too hot on her round microwavable gel warmer.
We are so happy our donations will help dogs and cats find a home, and people find a new friend!
Catnip pillows were fun for Cali!  Bonnie cares about all our little friends, and their little friends that need a home!  Great products and the knowledge that the small amounts go to help someone's future pet too!
Thank you for making Minnie scarves that fit her perfectly.  She looks beautiful, and she knows it (and now she doesn't steal MINE!).
My friend got me a couple of different items from here, and they were well made and fun.  I would definitely recommend!